TNEB Assessor Recruitment 2020 Apply Online Link Activated on the official site. Tamilnadu Electricity Board has released the notification for the Assessor Post.Candidates can know the notification details and apply through online in our blog.
TNEB Assessor Syllabus 2020 PDF – Details
TNEB TANGEDCO Assessor Syllabus 2020 PDF & Exam Pattern
Organization Name
Tamil Nadu Electricity Board (TNEB) – Tamil Nadu Generation and Distribution Corporation Ltd (TANGEDCO)
Post Name
Assessor
Category
Syllabus

Selection

Process



Online Examination
Location
Tamil Nadu
Official Site
tangedco.gov.in
TNEB TANGEDCO Assessor Syllabus 2020 PDF
All the candidates can check the TNEB TANGEDCO Assessor Syllabus 2020 PDF from the link given at the end of the page.  Check all the sections to know more details of the TNEB Syllabus 2020.
TNEB TANGEDCO Assessor Exam Pattern 2020
Subject Names
Questions & Marks
Duration

Part 1

– General Tamil
/General English
20 Questions & 20 Marks
2 hours
Part-II – Aptitude & Mental Ability Test
20 Questions & 20 Marks
Part-III – General Studies
60 Questions & 60 Marks
Total
100 Questions & 100 Marks
Questions And Evaluation Scheme: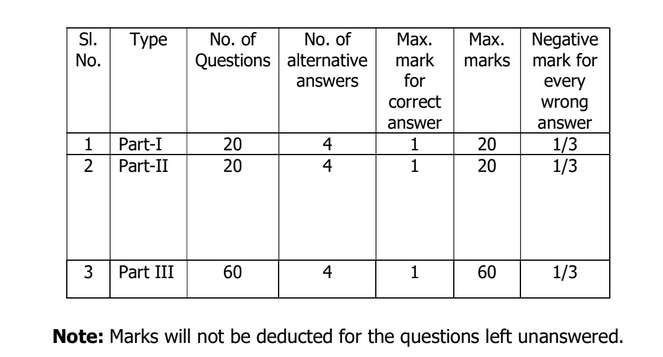 TANGEDCO Assessor Syllabus 2020
General English – Grammar
Words and Phrases given in Column A with their meanings in Column B.
Choose the correct 'Synonyms' for the underlined word from the options given
Choose the correct 'Antonyms' for the underlined word from the options given
Select the correct word (Prefix, Suffix)
Fill in the blanks with suitable Article
Fill in the blanks with suitable Preposition
 Tag
Tense
 Voice
Fill in the blanks (Infinitive, Gerund, and Participle)
 Blanks with correct 'Homophones'
Find out the Error (Articles, Prepositions, Noun, Verb, Adjective, and Adverb)
Comprehension
Select the correct sentence
Find out the odd words (Verb, Noun, Adjective, and Adverb)
Select the correct Plural forms
Identify the sentence (Simple, Compound, Complex Sentence)
Identify the correct Degree.
Form a new word by blending the words.
Form compound words (Eg: Noun+Verb, Gerund+Noun)
Aptitude & Mental Ability Tests
Conversion of information to data
Collection, compilation, and presentation of data
Tables, graphs, diagrams – Parametric representation of data
Analytical interpretation of data
Simplification
Percentage
Highest Common Factor (HCF)
Lowest Common
Multiple (LCM)
Ratio and Proportion
Simple interest
Compound interest
Area, Volume
Time and Work
Behavioral ability
Basic terms
Communications in information technology
Application of Information and Communication Technology
(ICT)
Decision making and problem-solving.
Logical Reasoning
Puzzles
Dice
Visual Reasoning
Alphanumeric Reasoning
Number Series
Logical Number/ Alphabetical/ Diagrammatic Sequences.
General Studies Degree Standard – Arts, Science & Commerce
I Unit: General Science
Physics
Chemistry
Botany
Zoology
II Unit: Current Events
History
Political Science
Geography
Economics
Science
III Unit: Geography
IV Unit: History and culture of India
V Unit: Indian Polity
VI Unit: Indian Economy
VII Unit: Indian National Movement
FOR MORE COURSE DETAILS CLICK HERE
Why Dexter Academy?
Experienced Staff Classes for our courses are taken by experienced staff who can guide you to succeed.
Library Facilities Our library has more than 1000 books and student can access it anytime they want.
One-Time Payment Once you paid for a course, you can get coaching till you get placement.
Study Rooms Students are allowed to study in our coaching centers from morning to night.
Offline Exams Preparatory exams are offered regularly in our coaching centers for our students.
Reasonable Course Fees The course fees we charge from our students are reasonable compared to the services we offer.
Extensive Online Exams Ours is the only center in India to offer these many online exams for our students.
Mock Interview In addition to exam coaching, we also provide interview coaching through mock interviews conducted by Government Employees.
Free Book Materials Free book materials are offered when students sign up for courses at Dexter Academy.
CALL or WHATSAPP US TODAY:
Branch Location:
Madurai – Kalavasal, Anna Nagar, Thallakulam, Vasantha Nagar, South Gate
Chennai – Vadapalani, Velachery, Thambram
Coimbatore – Gnadipuram
Trichy – Melapudhur, Thillai Nagar
Salem | Erode | Dindigul |Theni | Virudhu Nagar | Tiruppur | Tanjore